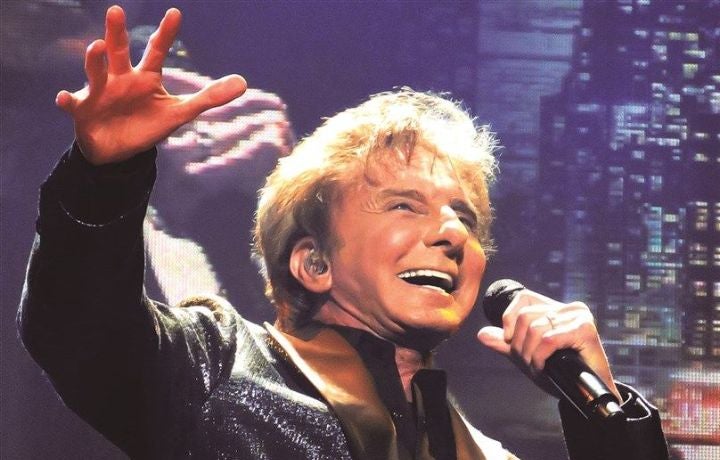 RESCHEDULED DATE: Barry Manilow
with Special Guest Curtis Stigers
Date

22

June

, 2022

Event Starts

8:00 PM

Doors Open

6:30 PM

Ticket Prices

£39.40, £61.90, £95.65 & £129.40

On Sale

On Sale Now
Champagne Experience
Prime view seat, lounge access, glass of champagne and sharing platter
Suite Experience
Private Executive Suite for up to 10 guests, host, welcome drink, buffet, bar spend & parking
Event Details
Due to the ongoing COVID pandemic and the restrictions on major events we are having to move Barry Manilow's UK Concerts…one more time to 22nd June 2022 at Utilita Arena Newcastle.
Keep your tickets, they are valid for the new concert dates.
"All of us share your disappointment. When we are finally able to return in 2022, we look forward to seeing everyone again:
Healthy, happy, and ready to celebrate when the good times come again. We can't wait to see you all in 2022."
Following his headline 'sold out' performance at the BBC Proms in the Park in London and 17 'sold out' concerts on Broadway, Barry Manilow has announced that he will return to the UK for a limited number of arena concerts including a magical evening at Utilita Arena Newcastle Wednesday 22nd June 2022
(*Rescheduled from Saturday 30th May and Thursday 3rd Sept 2020)
The GRAMMY®, TONY®, and EMMY® Award-winning musician's career skyrocketed to superstardom when his mega hit song, "Mandy," topped the charts in 1975.
About Barry Manilow:
Barry Manilow's unparalleled career encompasses virtually every area of music, including performing, composing, arranging and producing. A Songwriters Hall of Fame inductee, Manilow has triumphed in every medium of entertainment. With worldwide record sales exceeding 85 million, Barry Manilow is ranked as the top Adult Contemporary chart artist of all time with over 50 Top 40 hits including 12 #1s and 27 Top 10 Hits. He is ranked as the #1 Adult Contemporary Artist of all time by Billboard and R & R magazines. Rolling Stone Magazine refers to Manilow as "the Showman of our Generation."
Utilita Arena Newcastle rescheduled date is now Wednesday 22nd June 2022. All tickets remain valid.
Additional Ticket Information
Please note facilities fees of 1.30 per ticket and booking fees apply
Fast track access
Prime view seat
Access to the lounge
A glass of champagne on arrival
A Deli style sharing platter suitable for your party size
If you already have purchased tickets, then you can still upgrade to our Hospitality Packages. Simply call us on 0191 260 6023.
The small print:
You can access the Lounge from full doors until after the interval (if applicable)
Access to the Lounge is via 4 steps
Alcohol only available to over 18s – ID may be required
Your preshow beverage & platter can be redeemed from the bar upon arrival to the lounge
Card bar facilities will be available within the lounge
Event details and timings may be subject to change
Exclusive hire of 10 seater Executive Suite
Suite Host
Fast track access at venue
Glass of prosecco on arrival
£300 to spend behind the bar
Chefs selection buffet (dietary requirements can be catered for)
Car Parking for 3 cars
If you already have purchased tickets, then you can still upgrade to our Hospitality Packages. Simply call us on 0191 260 6023.
The small print:-
You can access the Executive Suite from full doors until the end of the event
Executive suites are located above the balcony seating area
Alcohol only available to over 18s - ID may be required
Card beverage facilities will be available within the suite
Event details and timings may be subject to change